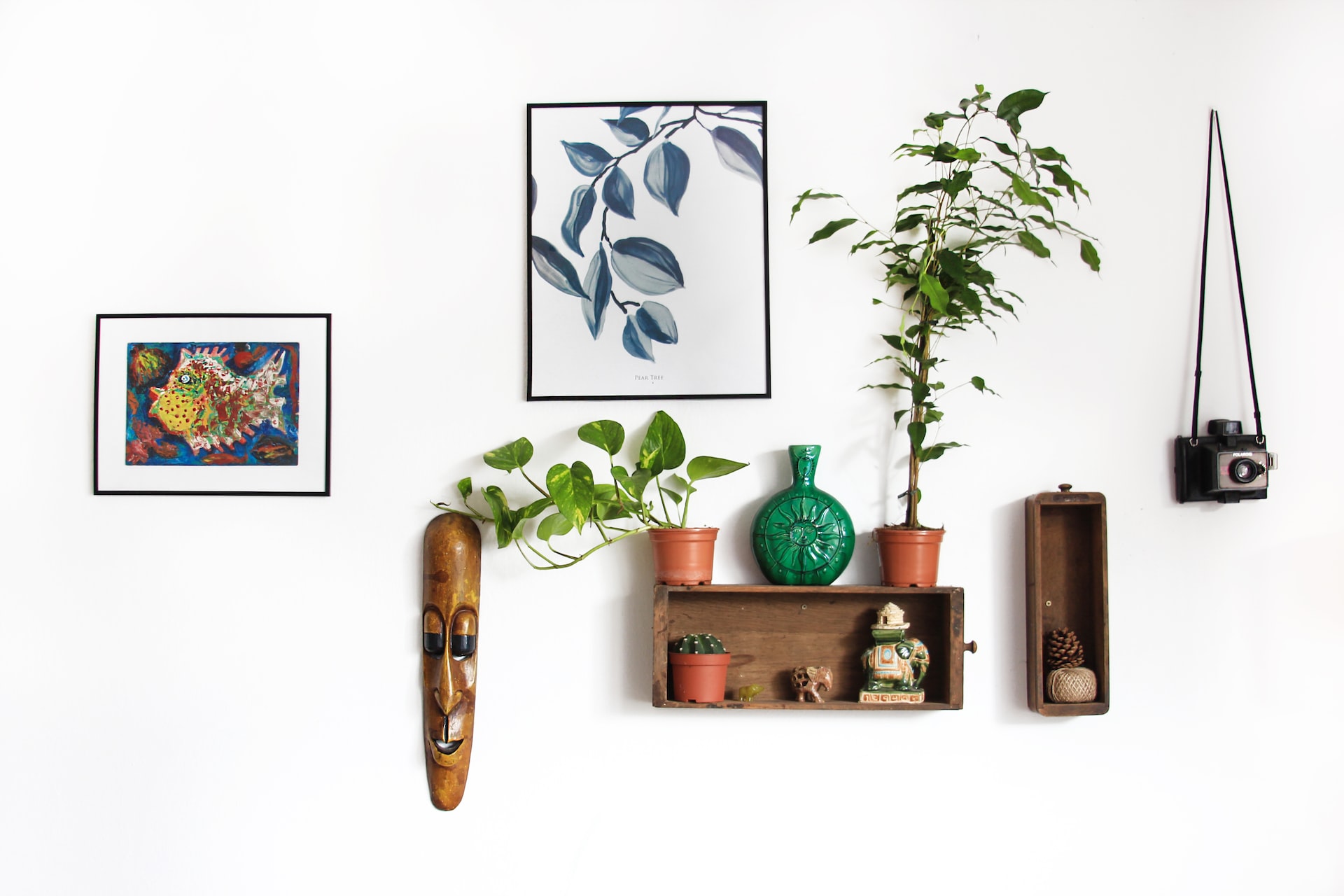 We are reader-supported. When you buy through links on our site, we may earn an affiliate commission.
Let's face it, it's not cool to invite someone to your pad for the first time if all you have for living room furniture is a couple of folding chairs. Even Marie Kondo wouldn't go that far with tidy minimalism — you need some items around you that spark joy, after all. Do you need some frugal decorating tips?
It's natural to put your home's decor on the back burner if your paycheck barely covers rent and other necessities. However, the space you occupy influences your mental health — looking at blank walls and boring tiles every day can leave you depressed.
What can you do on the cheap? Here are four frugal decorating tips for those on a serious budget.
1. Pop Some Tags
Your first frugal budgeting tip comes straight from the great artist Macklemore. Your neighborhood thrift shop isn't only the best place to find hot fashion on the cheap. You can snag some killer home goods at these locations, too.
This idea isn't only a fabulous frugal decorating tip — it's also planet-friendly. Buying secondhand reduces the energy needed to produce new goods. Furthermore, many such establishments donate a portion of their proceeds to various causes, like helping homeless animals or increasing fair trade.
Your best bet? Shop stores in wealthier neighborhoods to find the best deals on designer furnishings for a fraction of the retail price. Other ideas for your thrifting dollar include:
Estate sales: When someone passes away, where does their furniture go?
Consignment shops: These are similar to thrift stores but often stock bigger-ticket items like furniture.
Habitat for Humanity ReStore: This charitable organization repurposes everything from cabinets to sofas.
Online marketplaces: You can sometimes score deals on online marketplaces such as OfferUp, Facebook Marketplace, Craigslist, Nextdoor and eBay.
2. Master Furniture Refinishing
Why pay even secondhand prices when you get some home goods for free? Your decorating tips don't get any more frugal than that, and the joy can be yours when you master furniture refinishing. All you have to do is wait for your neighborhood's "free cleanup" days or scour Craigslist for curb alerts for unwanted desks and dressers.
If you want to do a professional job, it helps to have tools like a sander, but they aren't necessary to get a decent result. A little old-fashioned elbow grease is your biggest necessity, followed by mineral spirits and stains. Feeling whimsical? Why not explore the world of chalk paint to add an entirely new look to wooden furnishings?
It's a little tougher to reupholster a chair, but you can learn the knack with the right tools. Fortunately, you might have most of them around your house, and items like fabric glue come in handy for making other frugal decor items.
3. Discover the Joy of Pallets
We could dedicate this entire article to frugal decorating tips using pallets alone. You can pick these used pieces of wood up at most hardware stores for free — even some groceries have a stack in the back that you can access upon request.
You don't need much mechanical know-how at all to insert a few pegs into a painted pallet to make a herb rack for small potted plants. Those who are handier with a hammer can make anything from new planters to side tables to outdoor showers using what they picked up for free.
4. Explore Your Creative Side
Perhaps the easiest frugal decorating tip is to become the artist. Who said you had to be the next Picasso? There are plenty of things you can create to decorate your home on the cheap, and while all of them take skill, not all require visionary talent. Here are some ideas:
Knitting and crocheting: Yarn is relatively affordable. Once you get the knack, you can adorn your home with custom throws and pillows, even cute hanging crafts or basket hangers.
Shadowboxing: Do you have vacation memories like the seashells from your first beach excursion? Purchase a shadowbox from your nearest craft store and design an artistic memory that you can share on your wall or as a knick-knack.
Painting and drawing: If you can paint or sketch, why not invest in some pretty frames for your creations to adorn your walls? You can often find affordable frames at dollar stores.
Photography: Can you capture the sunset like no one else? Use that talent to take shots and make them into canvas prints to adorn your halls.
Flower Arranging: Bringing the outdoors in is sure to lift your spirits. You can go beyond a mere vase, crafting creative centerpieces out of small bits of log with pine boughs, cones and other gifts of mother nature.
Frugal Decorating Tips for Those on a Serious Budget
Inviting friends back to an undecorated pad is somewhat embarrassing. Could you use some frugal decorating tips?
Consult the list above for the best frugal decorating tips — including those you can do for free. There are no more excuses for staring at boring walls when you can DIY yourself a stylish home.
Did you enjoy this post? Join the Renovated community!
A house is more than just where you live. It's where you build a community. We'll give you all the latest trends you need to make your home your haven. Subscribe and never miss out!