We are reader-supported. When you buy through links on our site, we may earn an affiliate commission.
Imagine you write out a check for thousands of dollars to have a contractor remodel your bathroom. You leave for the day, and when you come back, your bathroom is in pieces. The workers broke tiles, put holes in the walls and took a sledgehammer to your shelves. You can't find the contractor, and when you try to call, you get no answer. Now you're stuck with figuring out what to do when a contractor does poor work.
Not every case of shoddy work will be so extreme. Maybe the contractor finished the project, but you're unhappy with the quality. Perhaps they finished the job to your liking, but now they want an extra thousand bucks to go away.
Hiring a contractor can sometimes be risky. When you aren't happy — whether due to the outcome of the work or serious contract issues — what can you do to resolve the problem? Here are the steps you can take when a contractor does poor work:
Step 1: Try to Talk It Out
Even when the worst has happened, try to talk to your contractor. They rely on positive reviews and word-of-mouth marketing, so most contractors will want your feedback and strive to fix any wrongs.
Don't cut corners when addressing your concerns or issues with their work. Discuss your disappointments or unmet details in the contract and see if you can come to a resolution. Be sure to point to all of the related paperwork to back up your claims.
If you can resolve the issue before getting lawyers involved, you'll save a lot of time and money. No one wants to go to court, especially small business owners and their employees. If you remain calm during the conversation and have the paperwork to back up your claims, your contractor will likely fix the issues or offer some other kind of deal that rights their wrongs.
Sometimes there will be misunderstandings or a contractor who wasn't right for the job. When they don't want to address your grievances, it's time to start collecting evidence. You'll want to make sure you:
Make copies of all the signed paperwork and anything else related to your project.
Take pictures of the incomplete work or damage.
Write about the conversation you had with your contractor, including any specific quotes that stand out to you.
When you've gathered all the related information, it's time to move on to the next step.
Step 2: Fire Your Contractor
Before you can fire your contractor, you must first document that they breached the agreement. Breach of contract can be challenging to prove, but preparation will help. This is when your saved documentation and photos come into play. Note details like when they substituted inferior materials or failed to stick to deadlines, in addition to more significant problems like property damage.
After taking careful notes, write a demand letter to the contractor's business address asking them to rectify the problem within a specified number of days. Let them know that failure to fix the issue will result in you terminating the contract.
Keep your letter concise and specific. It will be part of your evidence if you need to go to court, so outline what you need and make a copy of the letter before sending it as certified mail.
Don't overlook the mail certification. It provides a receipt that notes when you mailed the letter and when it arrived. If your contractor tells a judge they never received the letter, your certified mail receipt will prove your case.
When they get your letter and declare their intent not to meet your demands, review the original contract. It will have a termination clause that determines how much money you'll owe them for ending the contract early if you have to pay anything at all.
Make your termination in writing and save a copy as evidence. Specify precisely why you're firing the contractor to match what you addressed in your demand letter. You'll also need to notify any bank or escrow company involved in your project so they have the termination notice on file.
Step 3: File a Claim or Complaint
The next step is to see if you can file a claim or complaint. These are two different procedures that depend on which contractor you hired. Some contractors have a surety bond policy in place to protect them against client complaints or disputes. The policy also works in your favor if you have evidence of incomplete or lousy work.
Ask the management team for their insurance agent's contact information. Get a copy of the contractor's surety bond and file a bond claim. If approved, the policy will pay for your losses and get the contractor to reimburse them. It keeps everyone out of court and is the next best step when a contractor does poor work.
If your team doesn't have a surety bond policy in place, you can also file an official complaint with your state's licensing board, but only if your contractor has a license. The board will verify the problem and potentially revoke the contractor's license if they don't resolve the dispute.
A quick internet search will connect you with your state's department of licensing and regulation, as well as guidelines for how to file a claim.
Step 4: Request Arbitration or Mediation
Sometimes a licensing board will refuse to take up a complaint, or you might have hired an unlicensed team. In that case, you can look into requesting arbitration or mediation.
Many contracts have an arbitration or dispute clause. This is an agreement that requires you to seek the help of a professional mediator instead of turning to legal action. Compared to a court case, arbitration is inexpensive and takes less time. Courts typically refuse to overturn arbitration decisions, but they can step in to enforce the judgment.
Mediation is another alternative. A neutral third party will find a compromise, which will require hiring a lawyer. You'll talk things over and agree to a solution. You should also note that the solution isn't legally enforceable because it stays out of court and isn't binding.
Finding an agreement through mediation isn't a guaranteed solution like arbitration because both parties must agree to an official compromise voluntarily. Your contractor could walk away at any point or drag out the process because they don't want to pay your bill.
Choosing mediation or arbitration depends on your relationship with the contractor and what issues you need to dispute. Consult a legal expert if you're unsure which path to take.
Step 5: Go to Small Claims Court
If your contract did not have an arbitration or dispute clause, your next step is to file in small claims court. All you have to do is go to your local municipal building and fill out a form detailing your dispute. Many courts also provide paperwork on their website that you can print at home.
While you fill out your paperwork, include information such as:
Your name and address (or the project's address)
Details regarding your dispute that resulted in your claim
An exact calculation of the damages you're requesting
Identify the contractor and their company, if they're not an independent professional. When contractors work for a business, you'll likely have to sue the LLC or corporation instead of the individual contractor. An attorney can clarify the details of your situation.
Keep in mind that the amount you can sue for varies by state. For instance, you can ask for up to $2,500 in Kentucky and $15,000 in Georgia. If your claim is for a more considerable amount, you'll have to hire a lawyer.
When the court approves your claim, you'll have to serve the defendant. Someone other than you should deliver a copy of the claim in person. It may take time to get information on where the contractor is and what time you can run into them, but it must happen in person. Research companies in your city that will serve the defendant for you if you cannot find someone to do it for free.
After serving the paperwork, proceed with the next step — complete the court's proof of service form and file it. Most of the time, you must file the proof of service several weeks ahead of your set court date. Complete this part promptly to avoid missing the date or rescheduling.
Step 6: Hire a Trusted Attorney
Hiring an attorney can be stressful for any homeowner. If you're asking for more money than a small claims court allows, you'll need to hire a lawyer specializing in contract disputes and take your case to regular court.
Remember that this process will cost more than small claims, as an attorney typically charges a few hundred dollars per hour. However, having a legal professional by your side could lend you greater peace of mind. You've already lost money to renovation costs — an experienced attorney can help you reclaim it.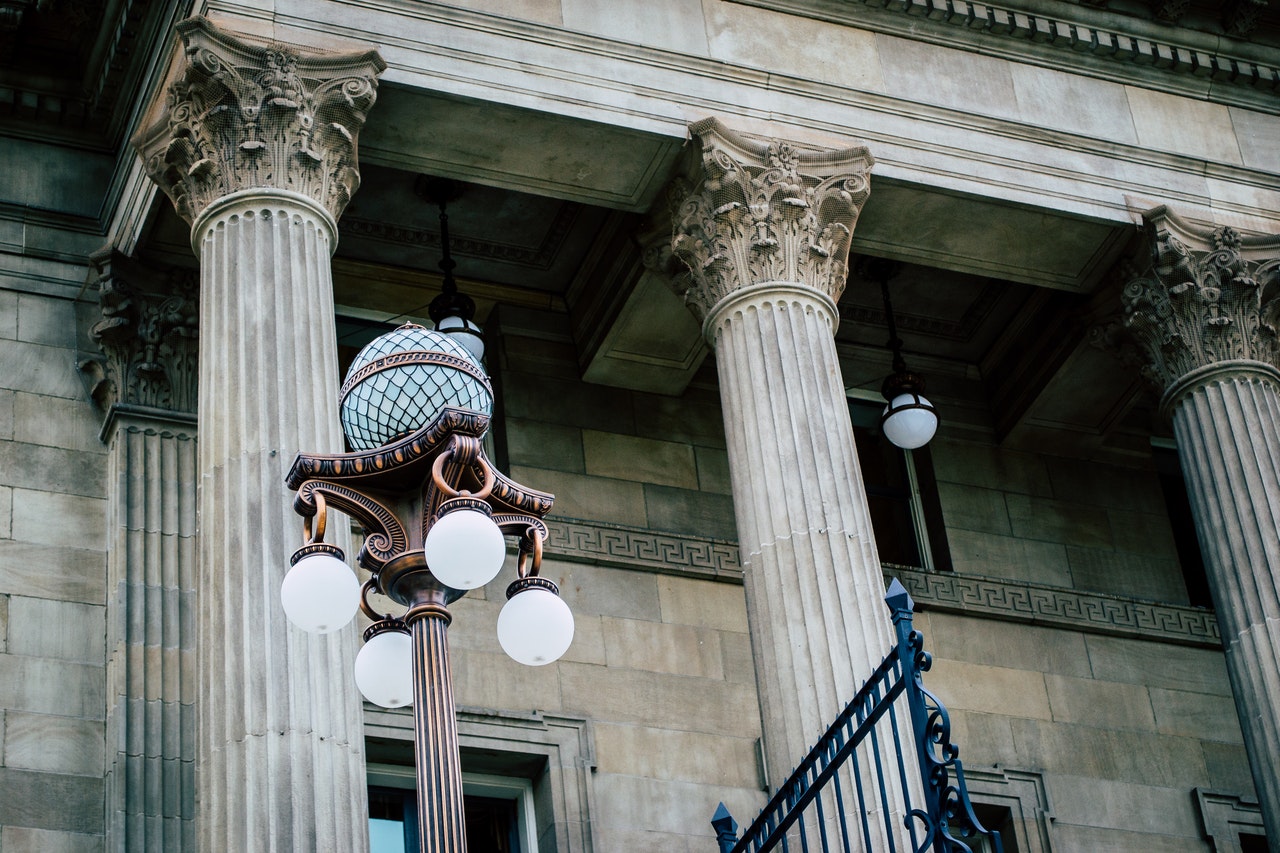 Step 7: Appear in Court
Plan ahead so you appear on time for your court date. Most courts don't allow legal counsel in the room unless you're suing on behalf of your LLC or corporation. It may take several hours to appear before the judge because of other cases lined up for that day, but you still have to show up on time.
The judge may offer the opportunity for you and the contractor to sit down with a mediator. If you decline, the judge will review your evidence and may ask questions. Submit all the information that you gathered since deciding to fire the contractor, such as:
Signed paperwork
Pictures of damages
Copies of receipts and letters
The final verdict will come after the judge reviews all the evidence, even if the defendant doesn't show up. They might announce their decision right away or mail it to you, depending on how the judge normally handles small claims cases.
Step 8: Submit Your Review
Reviews are the last powerful tool in a client's toolbox. After settling on a mediated solution or finalizing the verdict in court, write a review about your experience on the contractor's website. You'll warn other homeowners about the contractor's conduct and potentially prevent someone from going through the same situation.
If enough negative reviews pile up online, the state licensing board may revoke the contractor's license, as well. It all depends on the quality of the reviews and how many the contractor receives.
Avoid Hiring a Bad Contractor to Save Time and Money
If you've already had a bad experience, all you can do is follow the steps above and hope for the best outcome. Next However, if you haven't hired a contractor yet and want to save yourself a headache, do your homework first. Your renovation projects will go much more smoothly with the added due diligence. Then, you won't ever have to wonder what to do when your contractor does poor work.
Plenty of red flags will pop up if you read reviews and talk to several contractors about the job. Top signs of a scam include requiring payments in cash, a high upfront deposit — anything more than 20% of the total cost — no physical office and shoddy-looking equipment.
Unfortunately, it's not always easy to tell if a contractor does shoddy work ahead of time. If you get stuck in a bad situation, take a deep breath and follow the advice above. Most importantly, if it comes to this, seek official legal advice from a credentialed professional. With time and patience, you'll make it through.
Did you enjoy this post? Join the Renovated community!
A house is more than just where you live. It's where you build a community. We'll give you all the latest trends you need to make your home your haven. Subscribe and never miss out!