We are reader-supported. When you buy through links on our site, we may earn an affiliate commission.
Updated December, 2023
Moving is always stressful, and figuring out how to transport cumbersome pieces of furniture can be a major obstacle. When facing multiple flights of stairs, narrow hallways and limited space in a moving truck, a large sectional can seem impossible to maneuver. That's why it's essential to have easy-to-move couches.
Furniture companies have started to catch on to this problem, and many are now designing smaller couches specifically to make moving easier. Whether buying furniture to move to a new apartment or looking to make an investment that will be easy to transport down the line, these options can help lighten the load.
1. Floyd "The Sofa"
Floyd's "The Sofa" boasts a design that "fits through any doorway," as the simple pieces break down into more manageable parts to transport. This is a bold claim, but all of the customer reviews are extremely positive. People rave about being able to fit this sofa into their cramped apartments and condos with ease.
The Sofa comes in three configurations — two-seater, three-seater and three-seater + chaise — all made to assemble and disassemble easily. This couch is not only easy on the eyes with its modern design, but it will be easy on the arms when it comes time to move it from one home to the next.
The fabric and materials have also been tested for durability, so it should survive everyday wear as well as a trip in the back of a moving truck. Shipping takes up to six weeks, so you can also plan your new couch's arrival coordinate with getting the keys to your new pad.
2. Burrow Block Nomad Sofa
The name of this Burrow collection says it all: Nomad. This series of sofas and loveseats is made for those who never stay in the same place for too long. With a variety of sizes and configurations, the Nomad pieces ship in separate, easy-to-carry boxes, and the parts are simple to attach.
The most popular option in the Nomad Collection is the straightforward Block fabric sofa, which seats three people and has all of the hallmarks of a Burrow couch — five color options, six different leg finishes, adjustable armrests, and USB charging ports to keep your device next to you while you relax. These features easily enable you to adapt the sofa to any room design no matter the size or decor style.
Starting at $1,599 from Burrow
3. Belffin Convertible Sectional Sofa
For a more affordable option, this Belffin sectional sofa offers many of the same benefits as the higher-end brands without the four-digit price tag. In fact, it arguably looks even more luxurious than other easy-to-move couches on this list. This sectional is so popular on Amazon that it frequently runs out of stock.
When you order the Belffin convertible, mailmen deliver the L-shaped couch in two boxes, saving any concerns about navigating an awkward shape through a doorway. The company also vacuum compresses the cushions for easy packing, and assembly instructions are included. No tools or expertise are required.
Belffin also offers a smaller option for smaller living rooms or apartments, which also helps when moving into a place with narrow staircases or doorways. If you live in the city and need something compact, Belffin has you covered.
Starting at $209.99 from Amazon
4. Elephant in a Box Dynamic Sofa
As the name suggests, Elephant in a Box modular sofas ship in just one single box, making it easy to order and transport to a new home. Once the sofa arrives, you can either bring it inside in one piece or split it into multiple parts. The couches come with simple instructions on how to attach and detach each piece with ease.
The modular sofas come in different sizes to fit in any space. As easy-to-move couches, Elephant in a Box offers the Dynamic two-seater sofa, which has detachable armrests and can fit into the smallest living room. Every sofa from this brand is made of HoneyComb Support Technology, which consists of cellulose fiber sheets that are five times lighter and stronger than the usual fabric couch materials.
Starting at $1,349 from Elephant in a Box
5. Campaign Modern Sectional Sofa
Campaign's modular sectional sofa offers two configurations — a standard three-seater and an ottoman add-on — that come with a "no tools necessary" promise. You can attach the pieces with simple twist-on screws. According to Campaign's product description and some customer reviews, you can completely assemble or disassemble the couch in just 15 minutes.
Campaign can ease the workload even more with assembly and lifting assistance available to book from the company's business partner TaskRabbit. This sofa is also currently 57% off, making it one of the most affordable easy-to-move couches on the market for a limited time. Hurry up and get yours before the deal is over!
6. Lovesac DIY "Sactional" Sofa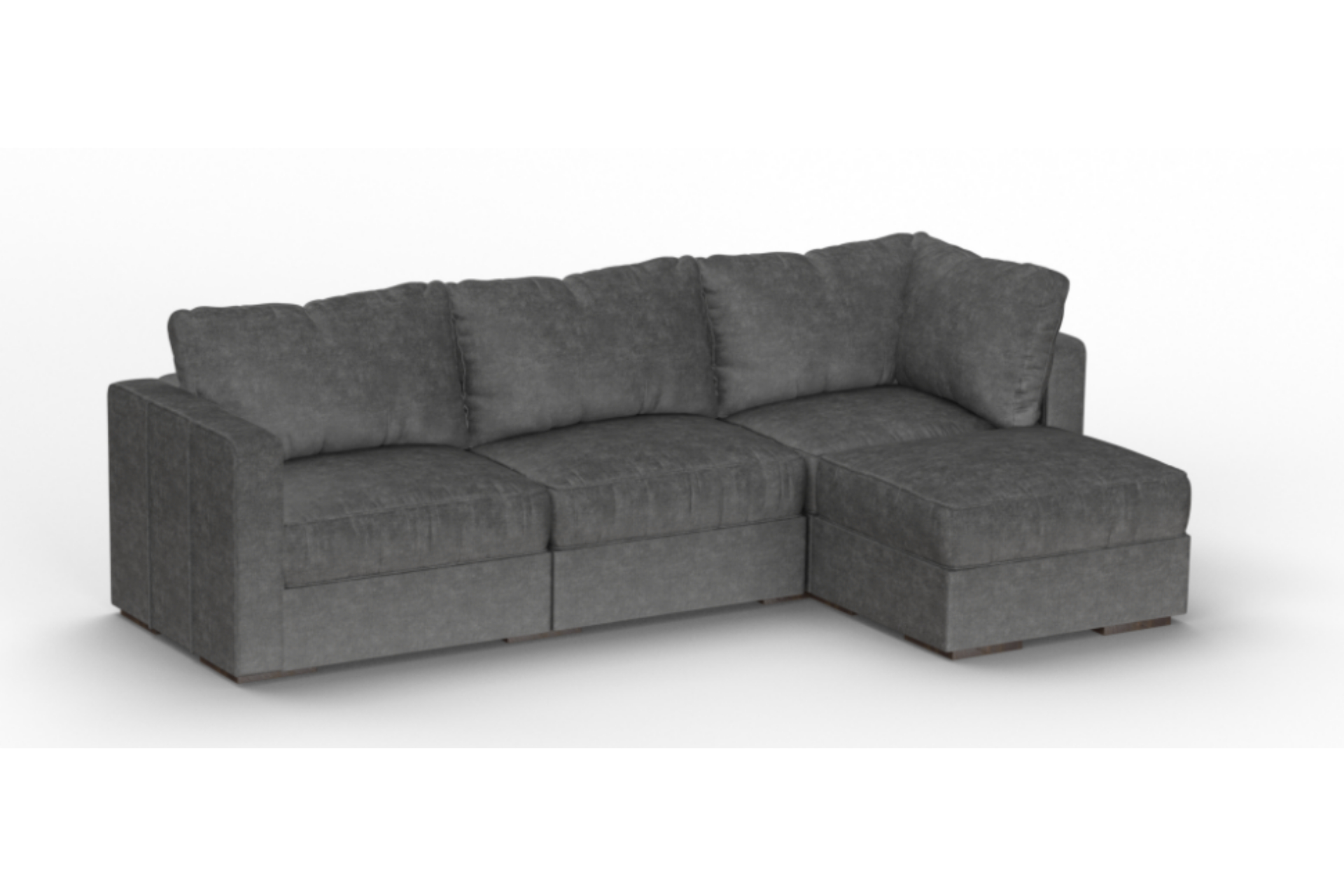 Lovesac is the most high-end furniture brand on this list, boasting a wide variety of sizes and configurations of modular sofas. You've probably seen Lovesac's TV commercials of families assembling and disassembling their sofas into different designs, putting each product's adaptability on full display.
The DIY "sactional" sofa is Lovesac's most popular item, allowing you to fully customize every detail down to the style of the arm rests. If the current arrangement doesn't work in a new space, then you can take the pieces apart and put them back together for any environment. If you're willing to pay top dollar, you won't find a better modular sofa than a Lovesac sactional.
Starting at $3,297 from Lovesac
7. Inside Weather Modular Bondi 3-Seater Sofa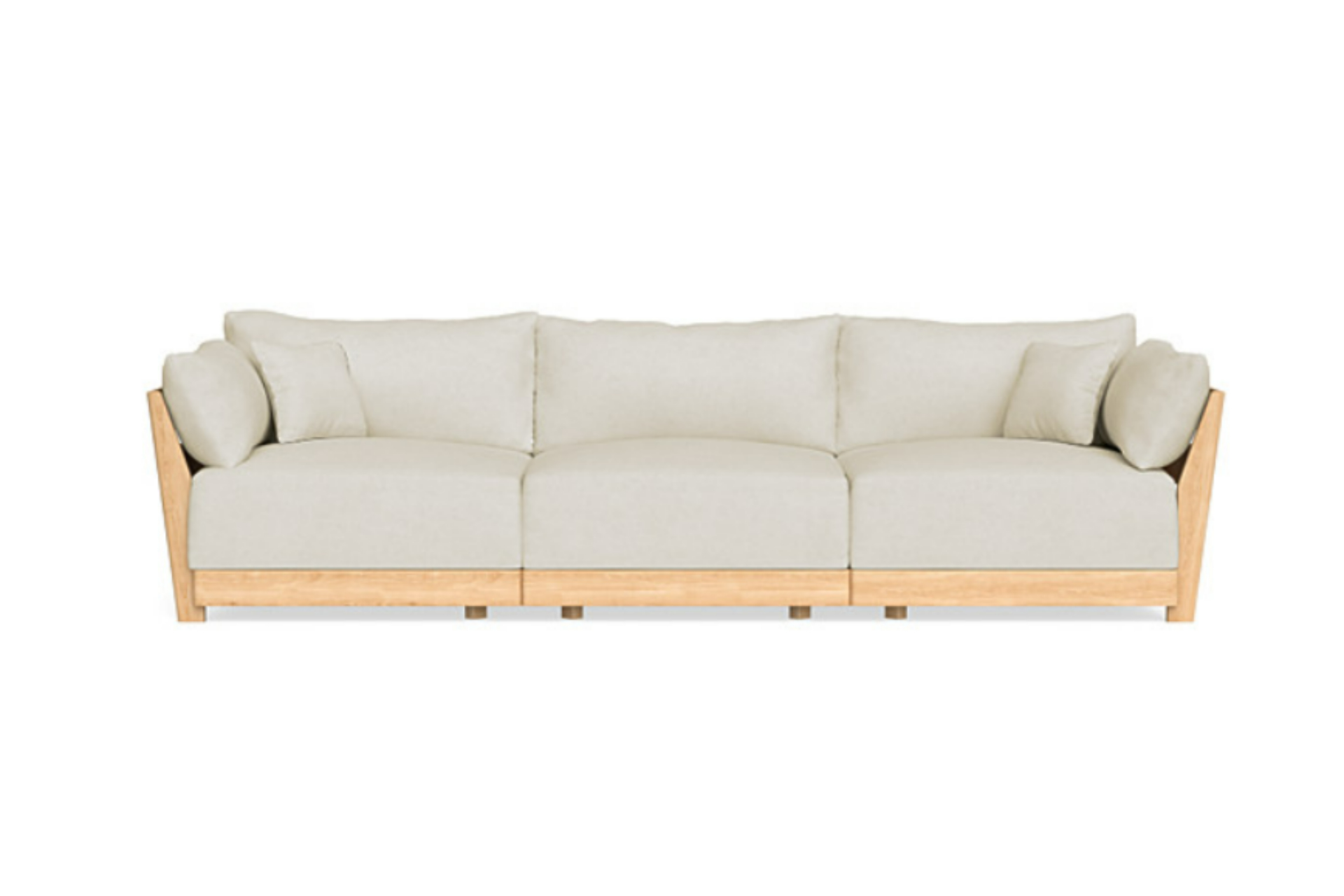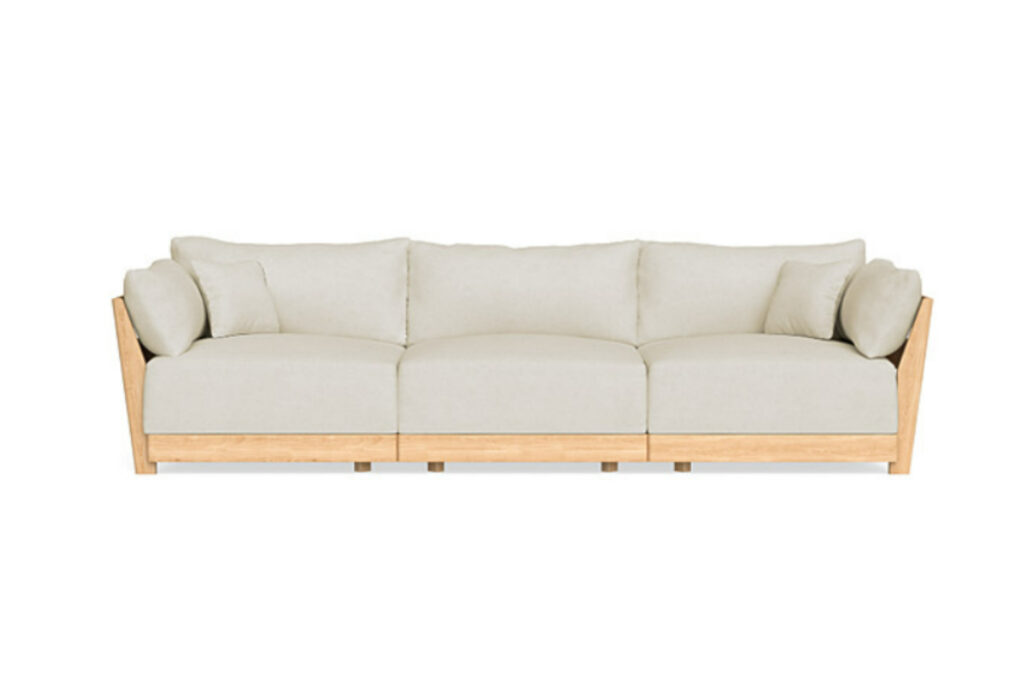 Inside Weather has a wealth of customizable sofas, but we chose to focus on the Bondi three-seater for this list of easy-to-move couches. The designers were extremely generous with this sofa, providing oversized cushions and two different comfort recipes — the Classic Plush or the Deluxe Memory Foam Blend.
In either case, the delivery service will send you every sofa in two to three flat-pack boxes for easy transporting and lifting. The assembly time depends on the size, but the company includes all required tools with your purchase. For example, you can put together or take apart the Custom Soba Sofa in just 15 minutes, and the Bondi should take a similar amount of time.
Starting at $3,835 from Inside Weather 
8. Best Choice Products Upholstered Modern Futon Sofa
Who says that futons have to sag in the middle on a flimsy frame? This Best Choice Products version looks fabulous in your living room without costing you a small fortune. When folded, the center divider descends to provide two roomy cupholders for those kicking back and enjoying the show. Raise it when you want to stretch your legs for a nap.
If unexpected overnight guests come to visit, you now have plenty of room. Fold this couch open flat to provide an extra full-size bed for their sleeping pleasure. Considering the low price of this item, you can afford to add on a few comfy throws so that you have oodles of extra blankets, too.
Starting at $219.99 from Amazon
9. IKEA Kivik Sofa
Anyone who's been to IKEA knows the Swedish company specializes in self-assembly, flat-packed furniture. Assembly difficulty and number of packages vary based on size and style, but the options are endless. Whether it be a sectional, a sofa and chaise or a loveseat, IKEA pieces are ready to pack and put together in a new home. 
IKEA offers many easy-to-move couches, including the popular Kivik Sofa. It has everything you want in a living room centerpiece, including wide armrests for food, an adjustable chaise section and some hidden storage compartments. Plus, IKEA pieces come in a wide range of prices to fit any budget.
10. Allform Custom 3-Seat Sofa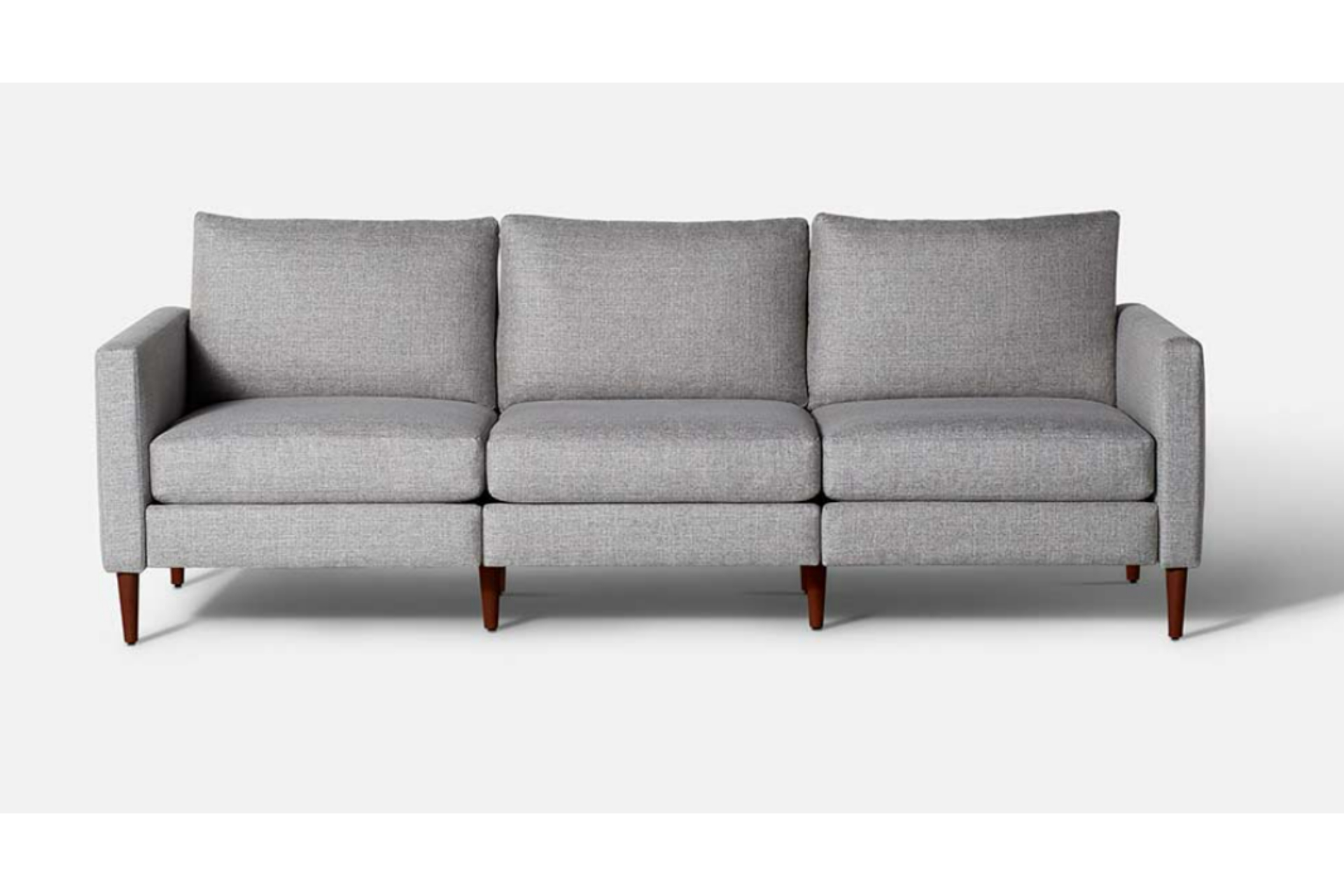 Allform strives to make it easy to move sofas with everyone in mind. From a loveseat to the massive eight-seater couch, every single piece is delivered in boxes for easy management. Allform includes tools and instructions with every purchase, so assembly is worry-free. We recommend the custom three-seater for its unmatched versatility.
This sofa gives you the opportunity to add ottomans, chaises, pillows and more depending on the space. Allform also has a huge advantage over its competitors by offering a much wider variety of color options. You can fit this sofa into any color scheme without issue. To make matters even better, shipping is free.
Starting at $1,777 from Allform
11. Sabai "The Essential Sofa"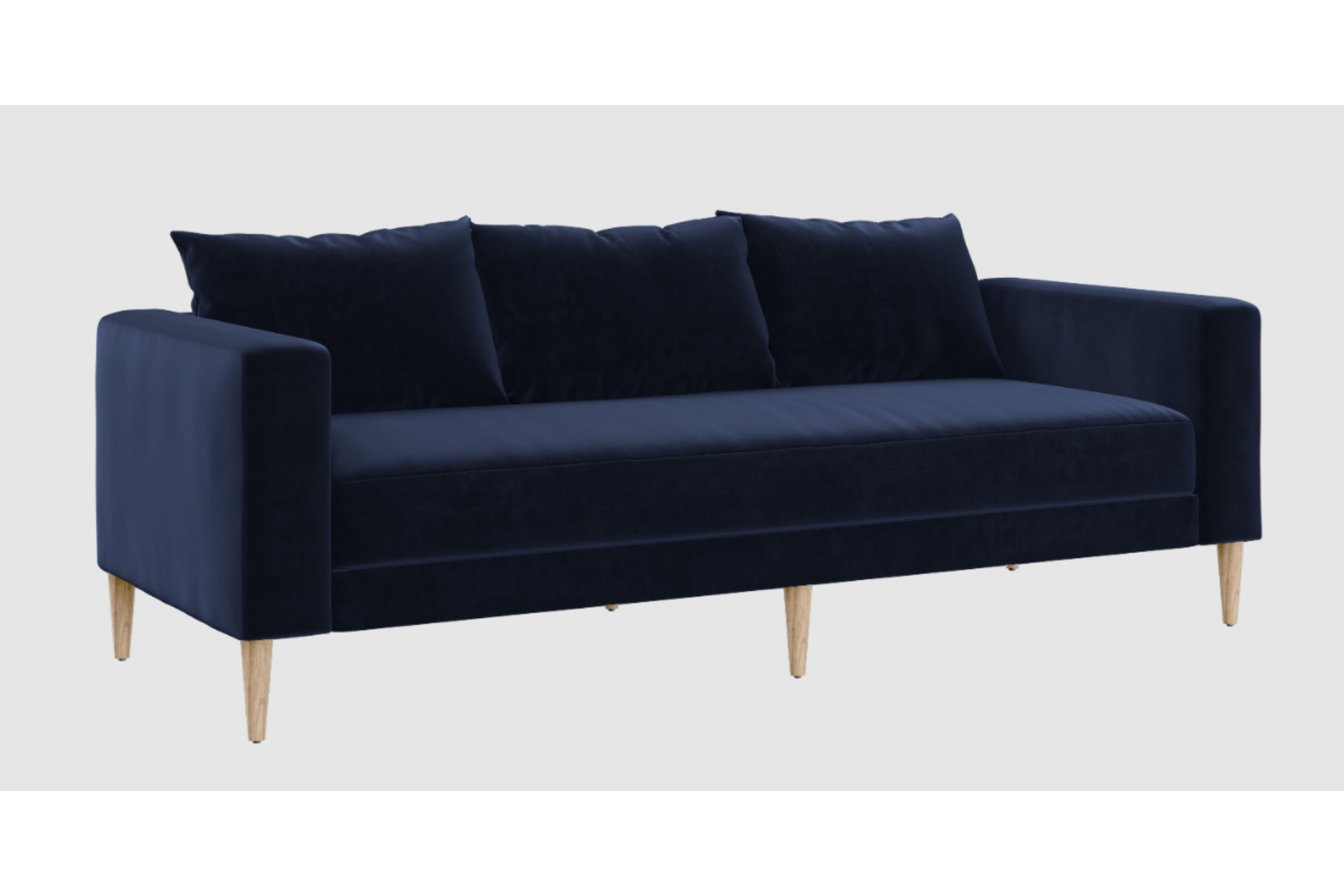 Sabai's "Essential" collection is designed to be an essential part of home life, able to stand the test of time and travel from home to home. It has the look and feel of a luxury sofa, the comfort of a plush beanbag chair and the functionality of a futon. It also has wide armrests and reversible cushions that can handle constant wear and tear.
Sabai couches will be delivered in flat-pack boxes with assembly instructions included. The pieces are also scratch-resistant, so no need to worry about damage when transporting them to a new crib. If you do have to clean any parts, just follow these couch cleaning instructions and your sofa will look fresh in no time.
12. Zipcode Design Eugene Convertible Sleeper Sofa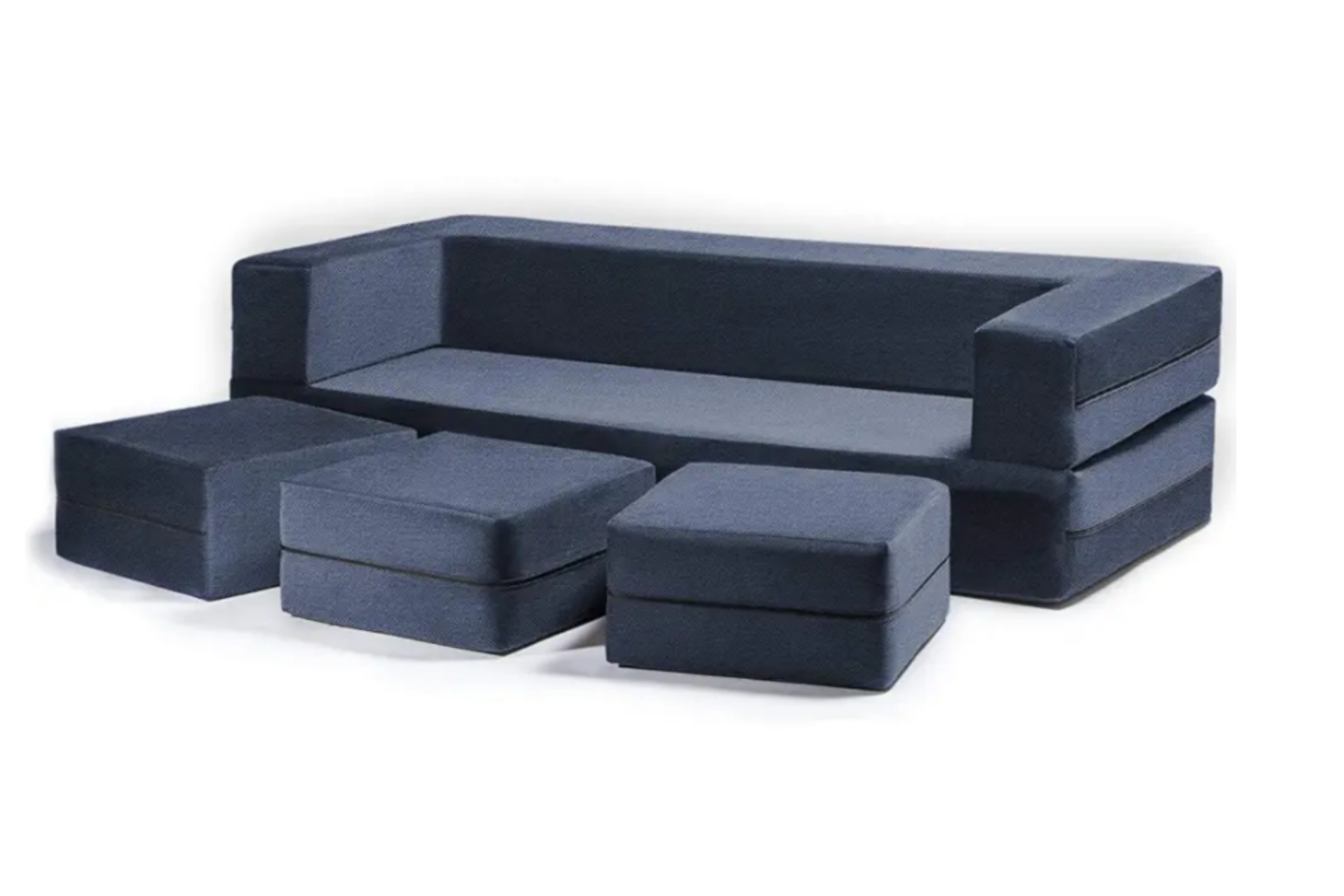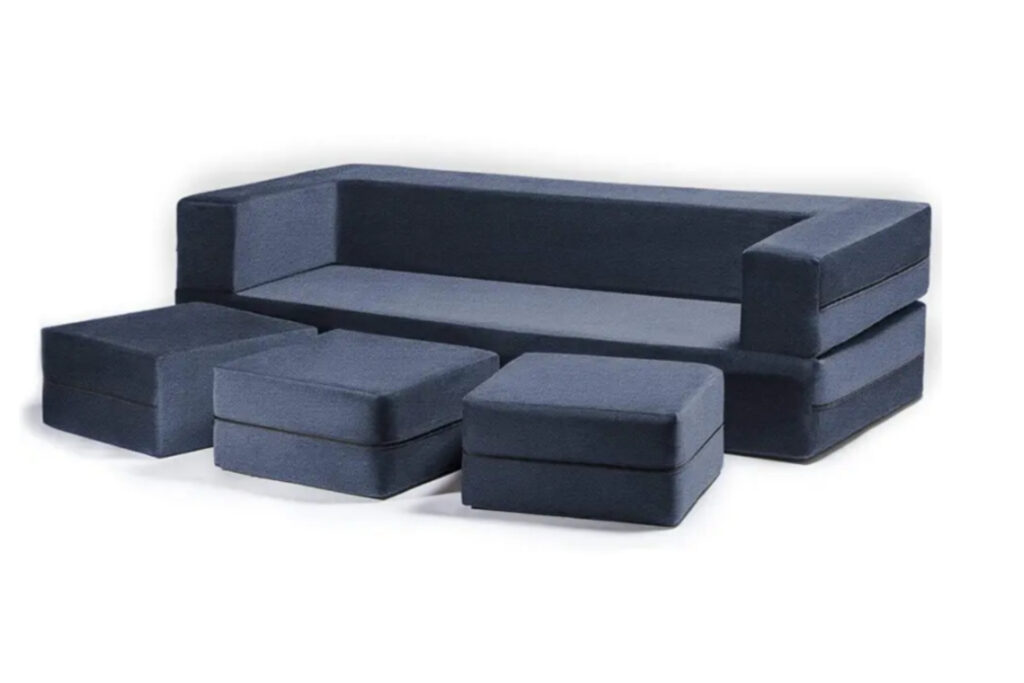 One important factor to keep in mind when buying furniture before a move is weight. A couch that weighs a ton may make life miserable when facing three flights of stairs. That's why the Eugene sofa is a great choice. Despite being able to convert into a California king sized sleeper, this couch weighs in at only 73 pounds.
The Eugene also comes in compressed packaging with tool-free assembly, making it an unbelievable option for anyone who does not want to sacrifice size for convenience. This couch is the rare combination of huge and lightweight. If this one isn't the right fit, Wayfair has pages and pages of other lightweight furniture to browse through.
Starting at $999.99 from Wayfair
Moving Just Got Easier
Cumbersome furniture no longer stands in the way of embarking on a new adventure. There is no lack of options with easy to move couches on the market today. No need to waste time wondering how these pieces will fit through a doorway, so go ahead and sign that new lease. Happy moving!
Did you enjoy this post? Join the Renovated community!
A house is more than just where you live. It's where you build a community. We'll give you all the latest trends you need to make your home your haven. Subscribe and never miss out!