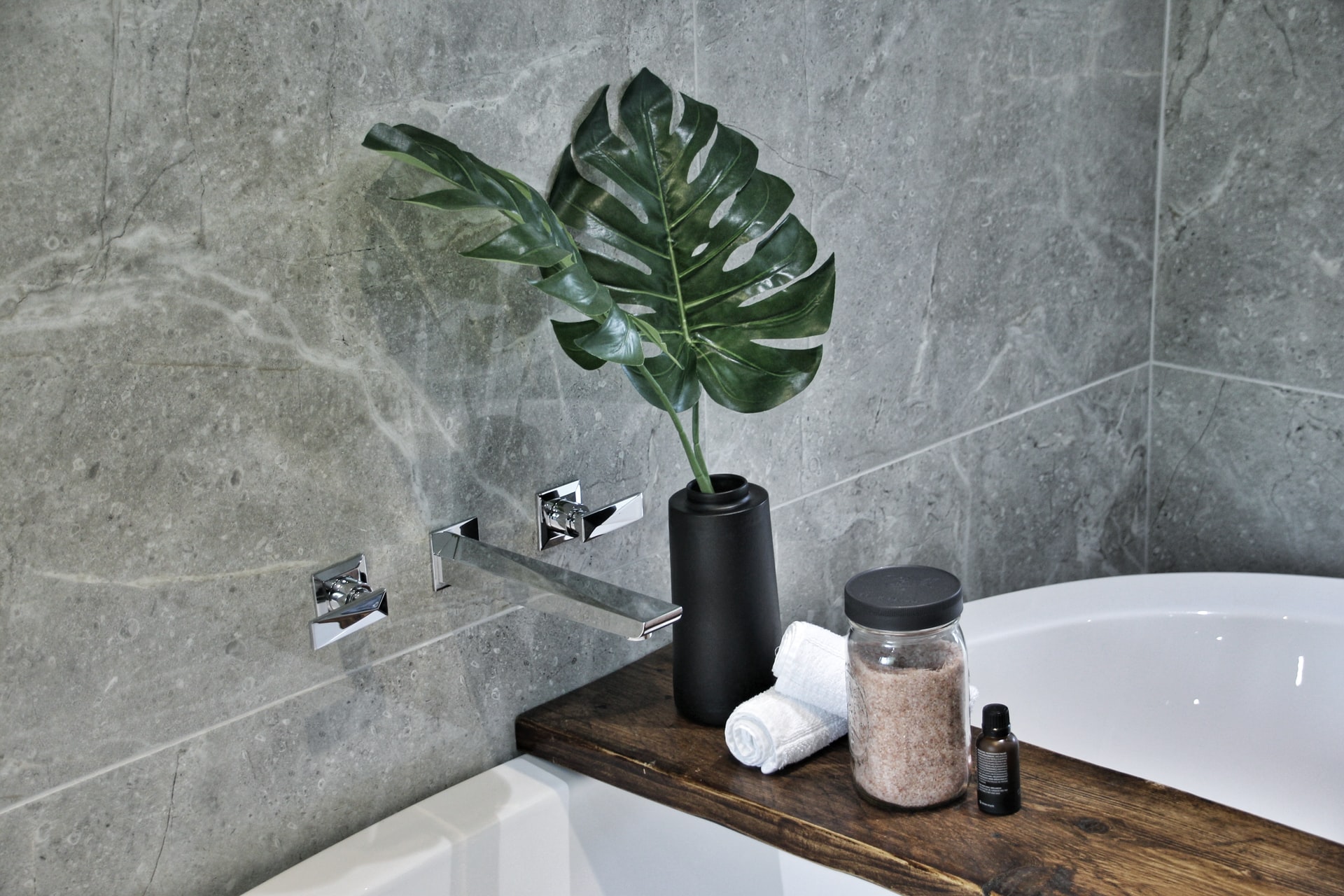 We are reader-supported. When you buy through links on our site, we may earn an affiliate commission.
When choosing the best tile for your shower walls, there's much to consider. The overall look and style are often the main priorities for homeowners — from color to size to texture. Even though the tile's appearance in your bathroom is important, it shouldn't be the only factor in your decision.
Before you begin searching for the best shower tiles, you should ask yourself the following questions:
What are your style preferences? Do you have a particular design aesthetic throughout the rest of your home?
How much time do you have to clean and maintain your shower tiles? Some tiles may be more prone to mold and mildew than others.
Are you willing to invest in more durable, long-lasting materials?
How wide do you prefer your grout lines? Remember, the wider your grout lines, the more cleaning is required.
What size tile are you leaning toward? Typically, the larger the tile, the more open you'll make the space feel.
The most common tiles installed on shower walls are ceramic, porcelain, natural stone or glass. However, not every type of tile is suitable for your bathroom. Here is a breakdown of each.
Ceramic
Homeowners interested in affordable, durable tiles for their shower walls should look into glazed ceramic materials. Simplistic designs and solid colors are often the most cost-effective ceramic options, while elaborate patterns tend to be a bit more expensive.
It's essential to properly care for ceramic tiles, especially if you fit them yourself. While they're usually easy to cut to accommodate corners, they are somewhat fragile and may chip or break during installation.
One advantage of glazed ceramic tiles is that they lock out moisture, making them ideal for shower walls. They're also very low-maintenance and not susceptible to scratches, mold or other wear.
Porcelain
Porcelain tiles are often a higher-quality option than regular ceramic tiles — and it shows in the price tag. Whereas ceramic tiles may start at $1.25 per square foot, a porcelain tile could start at $3.
Even though porcelain also derives from clay materials, it's fired well above 2,000° Fahrenheit, a much higher temperature than regular ceramic. This improves their water absorption, color, hardness and damage resistance.
For both ceramic and porcelain, the glazing protects the more porous parts of the tile. However, porcelain is known for being capable of withstanding higher temperatures than ceramic tiles, making them preferable for steam showers.
Natural Stone
Natural stone is a beautiful option for your shower wall. While their durability is nearly on par with ceramic and porcelain, their porousness requires more maintenance and care. According to the Natural Stone Institute, limestone, granite, marble and travertine materials are especially porous and should be treated with a sealer to safeguard them against moisture.
Of course, stone doesn't come in as many colors and patterns as clay-based materials; however, its natural textures and shapes will give your bathroom a more earthy aesthetic.
Glass
If you're looking to create a unique design on your shower walls — such as a mosaic or metallic finish — glass tiles could be the winning ticket.
Homeowners will find that glass tiles are as water-resistant and sturdy as ceramic, porcelain or stone but far easier to clean. Just grab some paper towels and Windex to make your glass tiles shine.
Despite its advantages, glass is typically more expensive than other materials. You could expect to pay between $20-$30 per square foot to install glass tiles on your shower walls.
Choose the Best Tile Materials for Your Shower Walls
Picking out shower tiles for your bathroom should be well-thought-out. There's a lot to consider regarding maintenance, durability and style. Speak with an expert to determine which type of tile will be best suited for your space and your needs. Ultimately, the choice is yours.
Did you enjoy this post? Join the Renovated community!
A house is more than just where you live. It's where you build a community. We'll give you all the latest trends you need to make your home your haven. Subscribe and never miss out!