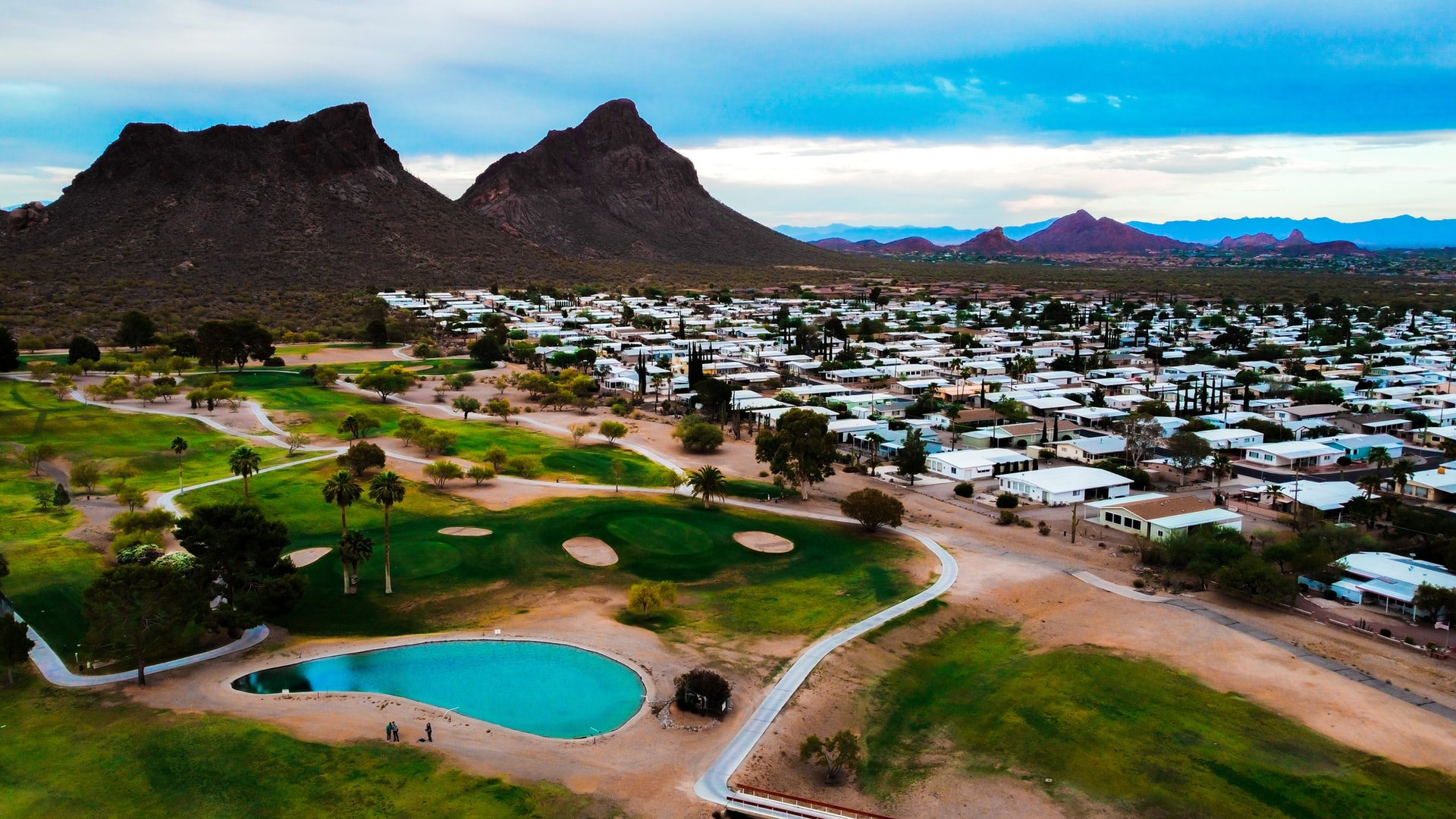 We are reader-supported. When you buy through links on our site, we may earn an affiliate commission.
Manufactured homes have come a long way from yesteryear's cookie-cutter trailer park models. A stroll through one of today's designs highlights luxurious features like sunken corner jetted tubs and gourmet kitchens outfitted with the latest stainless steel appliances.
This property type offers many distinct advantages to would-be homebuyers, especially those with limited budgets. However, they also have their drawbacks. Are manufactured homes a good investment? Here are nine pros and cons.
1. Affordability
Many people turn to manufactured homes because they offer the right floorplans at unbeatable prices. On average, you can expect to pay less than half per square foot for such a model than a traditional site-built home.
Why are manufactured homes so much cheaper? One reason is grounded in construction reality. Site-built homebuilders must contend with unpredictable weather patterns that warp studs and cause considerable time delays. Manufactured homes, conversely, are assembled in climate-controlled factories using standardized equipment.
This mass production means that you do experience somewhat of the cookie-cutter effect. A neighborhood of manufactured homes by the same builder will vary little in size, shape and overall interior design. However, you can say the same for many site-built dwellings, particularly those in areas with strong HOAs that insist on standardization in color and style.
2. Easy Upkeep
Maintaining a manufactured home is generally easier than a site-built one. One reason is size. Some site-built homes take up 3,500 square feet or more, whereas most manufactured models come in at under 2,000. The less area you have, the fewer things there are to break.
Another reason for the ease of upkeep is these models don't have underground basements or foundations. Many homeowners run into trouble when water leaks into underground areas, damaging their foundation and threatening the overall structure of their homes. While you should still inspect your manufactured home's foundation once a year to ensure yours is sitting securely, you won't have to worry about a damp basement.
3. Sustainable
Because manufactured homes are essentially built on an assembly line, you can rest assured that the joints and seals are snug and secure, providing a buffer between you and the elements. The HUD code requires adequate insulation, meaning you'll save money on heating and cooling costs.
Furthermore, assembling these homes minimizes environmental damage. It's far less disruptive to surrounding vegetation to pour slabs for their simple foundation. Less heavy equipment on the job site equates to fewer carbon emissions.
4. Flexibility
Guess what? If you don't like the location of your manufactured home, you can often move it — an option site-built models don't offer. You might have to pay a pretty penny to have someone transport it from one foundation to another, but you can avoid packing too many boxes by moving your entire abode from Albuquerque to Phoenix.
Most manufactured home builders also allow considerable customization to decrease the cookie-cutter effect. You'll get to select everything from your cabinet facades to exterior trim colors, making your space uniquely yours.
5. Lower Taxes
Here's the deal: you pay property taxes on real property — that which is permanently affixed to the land on which it sits. Therefore, you'll need to pay this annual assessment if you park your manufactured home on a parcel you own.
However, if you live in a park, you'll pay sales tax upon purchase but no property tax. The landowner is responsible for paying the property taxes, which often factor into your site rental fee. You won't get stuck owing hundreds more than you anticipated, a worry many homeowners can do without.
6. Depreciation
One disadvantage of manufactured homes is that they tend to decrease in value, unlike site-built homes, which typically tick upward in price. It's similar to a vehicle. In general, you can expect to lose 3% to 3.5% per year in depreciation.
However, keep in mind that land never depreciates. Therefore, you're in better shape if you place your manufactured home on a parcel you own.
7. Resale
It's tougher to sell a manufactured home than a site-built one. Many buyers share concerns about depreciation. Furthermore, the stigma of trailer park living hasn't entirely disappeared. Many people look down on such residences as lower class, despite the upgraded amenities some parks contain today.
Furthermore, keep depreciation in mind. You can do considerable work fixing up your manufactured home for resale, but you probably won't recuperate much of that money. You're better off sticking with inexpensive upgrades like fresh paint.
8. Financing
You'll have a harder time obtaining financing for a manufactured home. For example, FHA users are subject to maximum loan amounts and terms many find onerous.
Some manufactured homes qualify for standard 30-year mortgages. However, you often need to meet eligibility requirements, such as installing a driveway that leads to an enclosed garage or carport.
9. Park Rent
If you don't own your parcel, park rent is a concern. Rental prices have risen sharply in recent years, and many places don't have any form of rent control. You could find yourself with a home but unable to afford the land where it sits — putting you at risk of losing everything.
Are Manufactured Homes a Good Investment?
Manufactured homes offer a pathway to homeownership for many. Whether they're the right investment for you depends on whether the risks outweigh the rewards.
Understanding the factors above will help you determine if a manufactured home is a good investment for you. If you seek an affordable, sustainable dwelling, you might have met your match.
Did you enjoy this post? Join the Renovated community!
A house is more than just where you live. It's where you build a community. We'll give you all the latest trends you need to make your home your haven. Subscribe and never miss out!